[Rohto Pharmaceutical Press Release] Opening of "Kumejimaru Café" and Launch of Craft Beer Prepared with Kumejima Deep Ocean Water
Rohto Pharmaceutical has released a press release regarding the "Kumejimaru Café," which opened on October 8, 2021 at the Fureai-kan on Kumejima. While this activity is not directly related to GOSEA, we will share their new approach to Deep Ocean Water use. Below in a translated excerpt from the release.
Since 2013, Rohto Pharmaceutical has been working on the recycling industry and the sixth industry through livestock, agricultural products, and processing and sales in Okinawa Prefecture. In Kumejima, these activities resonate with the "Kumejima Model," which is a self-sustaining circular type of town development utilizing "Deep Ocean Water," (DOW) of which Kumejima has the largest intake in Japan, in multiple stages. Since 2016 we have been collaborating in agricultural demonstration projects that utilize DOW.
Rohto Pharmaceutical is taking various approaches centered on health so that each person can achieve physical and mental wellbeing as part of the company's group management vision "Connect for Wellbeing" toward 2030. Looking ahead for wellbeing not only now, but also in the future, we want to contribute to "social health" by actively participating in the construction of a sustainable and circular next-generation social system that integrates people, regions, and nature.
We describe the mechanism that is born from the Kumejima Model, where human health, social health, and global health circulate and connect, as "Kumejimaru," and propose it as a new form of lifestyle for people. The café "Kumejimaru Café" opened October 8, aiming to serve as a place for people to interact with each other.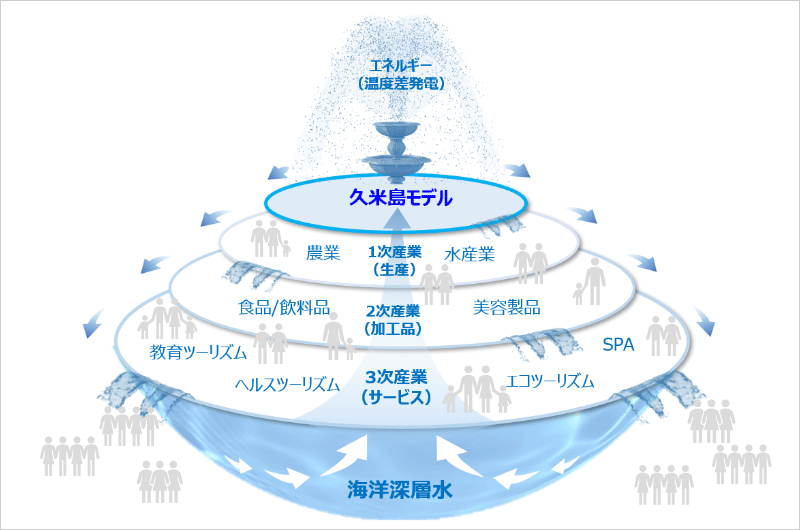 Kumejima Model Transmission Base "Kumejimaru Café"
The Café features faucets where you can feel the coldness of deep ocean water at any time, and we will sell and display various products created using DOW. At the same time, we developed Kumejima's first original craft beer "Kumejima 612 The Bottom," which is rich in minerals derived from Kumejima DOW. It will be sold at the Kumejimaru Café and EC sites. The brand name "Kumejima 612" is derived from the fact that Kumejima DOW comes from a depth of 612m.
[Full Press Release]
https://www.rohto.co.jp/news/release/2021/1008_01/ (in Japanese)