Successful Conclusion to the 7th Ocean Energy Symposium and Workshop
Despite the approach of typhoon 1616, the 7th Ocean Energy Symposium and Workshop was successfully held on September 16 and 17, 2016 with more than 100 attendees participating this year.
Friday morning, we were happy to welcome visitors from the US, Japan, and South Korea as part of an optional tour to the ODRC and OTEC Okinawa facility. In addition to the OTEC facility, visitors were able to tour Point Pyuru's new cosmetics shop and museum, Kumejima's Sea Grape Farm, and GO Farm's Oyster research facility.
In the afternoon, several related parties greeted attendees including a kind written message from Ambassador Caroline Kennedy. Following the opening remarks, keynotes were provided by Takao Kashiwagi of AES, Tokyo Institute of Technology, Ross Matzkin-Bridger of the US DOE, and Michio Hashimoto from the headquarters for Ocean Policy. Finally, the first day was wrapped up with a look at Renewable Energy Strategies in Japan and the US with an introduction to OTEC as well.
Visitors and locals alike celebrated Okinawan and Hawaiian culture at the 2016 Kumejima Hawaiian festival, which also included a special ceremony commemorating the 5th anniversary of the Kumejima Town, Hawaii County Sister City Agreement.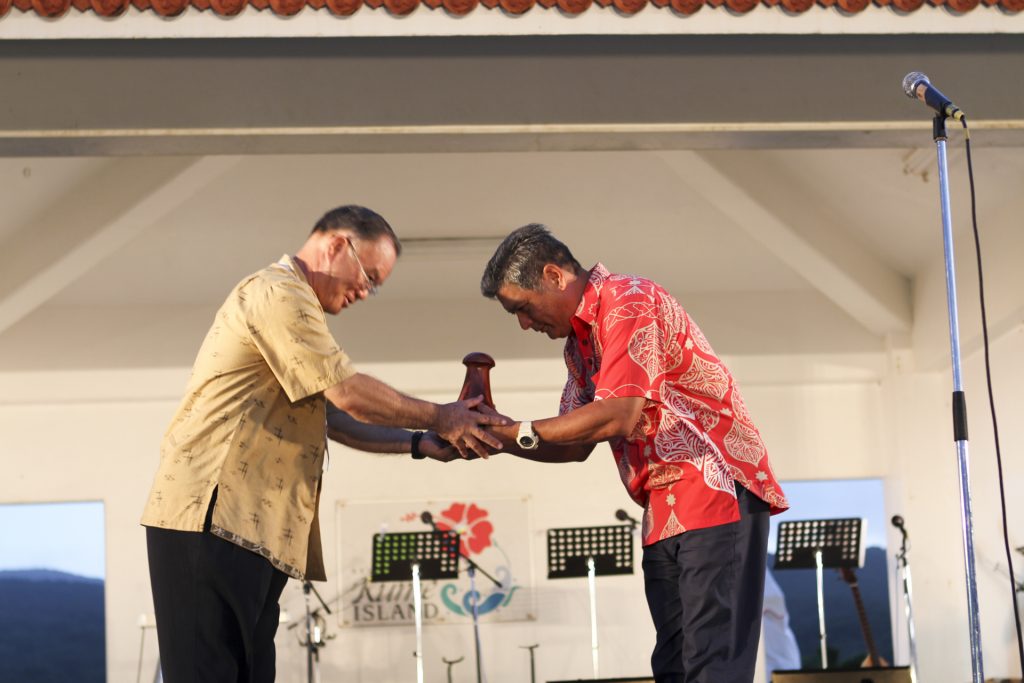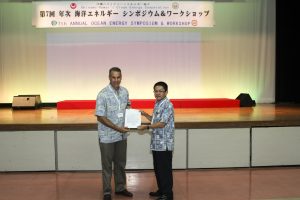 The second day of the workshop began with welcome remarks from Hawai'i Governor David Ige, and an overview of the past 7 years of workshops by Yasuyuki Ikegami of the Institute of Ocean Energy at Saga University. Participants were able to delve deeper into the current status of OTEC and renewable energy projects around the world, followed by the latest developments towards 1MW OTEC and deep seawater industries.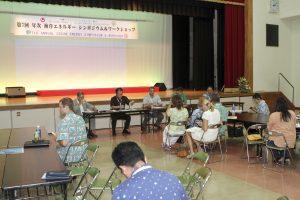 The afternoon of the second day was devoted to subgroup discussions including OTEC Technology, Environmental Impact and Life Cycle Assessments, Deep Seawater Industries, and Education and International Cooperation. These subgroups gave stakeholders from both the US and Japan the opportunity to come together and discuss a variety of issues and opportunities. The discussions were brought back to the wider theme of the workshop through a panel discussion moderated by Masayuki Takahashi of DOWAS.
We look forward to the 8th Ocean Energy Symposium and Workshop in Kona next year.